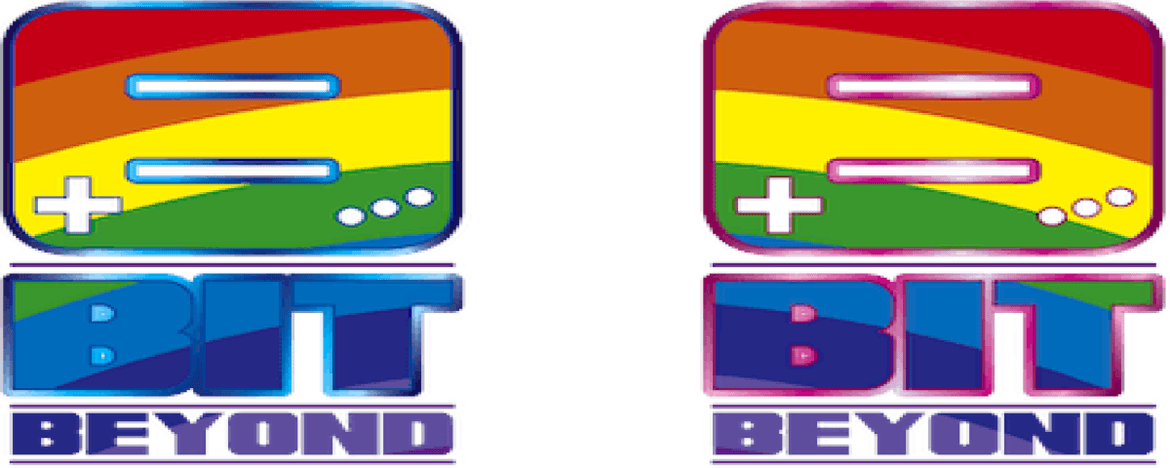 Video Gaming
Video Gaming

Have you ever played a video game? From the classic arcade-style games like Pac Man or Street Fighter to today's immersive, online multiplayer experiences - it's safe to say that gaming has come a long way. Take for example, Jessica, an avid gamer who was determined to join her friends in their latest quest. After hours of practice and dedication, she became one of the strongest players on the server.

Video gaming is much more than entertainment; it can be a powerful tool for connection with other people around the world, as well as personal growth and development. Not only do gamers get to immerse themselves in fantastic new worlds, but they also gain valuable skills such as problem solving, teamwork and creativity. Furthermore, many studies have found that playing video games can even boost mental health by reducing stress levels and improving moods.

Whether you're a fan of first person shooters or roleplaying games, there's something out there for everyone. You don't need expensive equipment either; all you need is access to your favorite console or computer and some spare time! So if you want to join millions of others in experiencing what this fast-paced digital world has to offer – pick up that controller now!
History Of Video Games
Video gaming has come a long way since its inception. It's amazing to think about how far the video game industry has evolved in such a short period of time! From classic arcade games like Pac-Man and Galaga, to modern console gaming experiences, it's clear that this form of entertainment is here to stay.
It all began in 1971 when Nolan Bushnell and Ted Dabney created the first commercially successful interactive electronic game - Computer Space. The simplicity of this classic coin-operated arcade game paved the way for future technology within the gaming world. This marked the beginning of an incredible journey within the history of video games.
The popularity of arcades during the 70s and 80s gave rise to some iconic titles such as Donkey Kong, Frogger, Q*bert, Centipede, Super Mario Bros., Sonic the Hedgehog, Street Fighter II and many more! These classics are still remembered fondly by gamers today who often play them on their consoles or smartphones. Not only did these games set new standards for what was possible in terms of graphics and sound design but they also provided countless hours of fun for players around the globe.
From single player side scrolling platformers to massively multiplayer online role playing games (MMORPGs), there have been plenty of innovation and advances made over time which makes this one of the most exciting industries out there today. As technology continues to improve so do our expectations from each new release; however, at its core we will always look back fondly on those early days when it all started with a simple little cabinet machine and two men's vision – something that can never be replicated or forgotten in gaming culture. Onwards then into understanding different types of video games...
Types Of Games
Video games have come a long way from the days of Computer Space, and now offer gamers an incredibly diverse range of experiences. From platformers to fighting games, educational titles to simulations – there's something for everyone!
Imagine oneself soaring through the air as Mario in Super Mario Bros., duking it out with Ryu in
Street Fighter II
, or creating your own virtual world in The Sims; these are just some examples of how video gaming can transport people into another realm. It's no wonder why so many people around the world lose themselves in this form of entertainment on a daily basis.
For those looking to learn while they play, there are plenty of educational titles available that teach players about different topics such as history, science, and mathematics. As technology has advanced over time we've seen simulation games become increasingly realistic too – enabling gamers to experience what it would be like driving a race car or flying a fighter jet without ever leaving their living room. And if you're looking for more real-world sports related action then there are tons of options out there including Madden NFL and FIFA Soccer series.
No matter what type of game someone is interested in playing, one thing is certain: the selection continues to grow with each passing year and the possibilities within today's gaming landscape seem truly limitless! Onwards now towards diving into popular genres...
Popular Genres
When it comes to video games, there are a variety of popular genres that offer something for everyone. Whether you're into fast-paced action or prefer the challenge of solving puzzles, here's an overview of some of the most beloved game types:
• First-Person Shooter (FPS): A genre in which the player experiences the action through the eyes of their character, often involving shooting and other weapons combat. Examples include Call Of Duty, Halo and Doom.
• Role-Playing Game (RPG): Players take on different roles as they progress through a storyline and complete quests while gaining experience points to level up their characters. Popular titles include Final Fantasy, The Elder Scrolls V: Skyrim and Mass Effect.
• Puzzle Games: Challenging players to use logic and problem-solving skills in order to complete levels, puzzle games can range from simple tile matching arrangements like Bejeweled to more complex adventures such as Professor Layton and Portal 2.
• Fighting Games: Pit two fighters against each other with moves from martial arts or special abilities in a quest for victory! Street Fighter II is one of the most iconic examples but newer titles like Super Smash Bros Ultimate also remain popular today.
• Survival Horror: This genre focuses on psychological tension instead of violence by having players explore dark environments filled with monsters – think Resident Evil 4 and Outlast 1 & 2.
No matter what type of game someone enjoys playing, these five genres have remained consistently beloved by gamers across generations due to their unique gameplay elements and immersive settings. With so many options available it's no wonder why this hobby continues to draw people in year after year! But before getting too deep into gaming culture there are important considerations when looking at its benefits and risks...
Benefits And Risks Of Gaming

The world of video gaming offers a wealth of thrilling entertainment, educational opportunities and even lucrative rewards. From the immersive environments created in game design to the intense competition found in esports tournaments, gamers can find something for everyone and reap some amazing benefits from their hobby. But with these perks come potential risks that need to be taken into account when engaging in this activity.

First off, let's look at all the positives that gaming has to offer! Gaming provides an opportunity for people of any age or skill level to have fun and socialize with others online or on consoles like PlayStation 4, Xbox One and Nintendo Switch. It also helps stimulate problem-solving skills as players must strategize ways to complete levels or defeat enemies – which may help enhance learning abilities over time. Additionally, those who compete professionally in esports can earn incredible amounts of money based on their performance in various games – making it one of few hobbies where you can get paid while having fun.

Unfortunately, there are still some negatives associated with video games that we should consider before jumping headfirst into our favorite titles. Spending too much time playing without taking breaks could lead to physical problems such as eye strain or neck pain due to poor posture during extended sessions. Plus, certain genres might contain violent content (especially first-person shooters) which could desensitize young viewers and lead them down unhealthy paths if not monitored properly by adults. Lastly, many free-to-play mobile titles include microtransactions which require real money for virtual items – although thankfully most console/PC games do not feature these deceptive practices anymore.

These drawbacks don't mean that anyone needs to stop playing altogether but rather use caution when deciding what kind of games they want to play and how long they spend doing so each day. By paying attention to both sides of the equation we can make sure that gaming remains enjoyable instead of becoming a source of negative influences!
Age Restrictions For Gaming

When it comes to video gaming, age can be a major factor in determining how and when someone should play. With the rise of online multiplayer games, parents must take into account the potential risks associated with their children playing with strangers on the internet. As such, several countries have established age restrictions for certain games or consoles that provide clear boundaries as to what is acceptable for younger players.

For instance, the Entertainment Software Ratings Board (ESRB) rates all video games released in North America based on content and assigns them an appropriate rating from "Early Childhood" up to "Adults Only 18+" – which helps parents decide if a game is suitable for their child's age group. Similarly, console makers like Microsoft and Sony also require users to enter their exact birthdate before they can access restricted features such as online multiplayer or downloadable content. This ensures that only those who meet the minimum gaming age are able to fully enjoy these experiences without exposure to inappropriate material.

In addition to this, some countries impose additional regulations regarding video game purchases at physical stores – where customers may need to show proof of identification before being allowed to buy titles rated above a certain level. For example, Japan recently passed legislation requiring anyone under 20 years old to present valid ID whenever purchasing any type of media containing explicit sexual imagery or violence – including video games! In short, even though most parents understand that there are benefits and drawbacks associated with gaming; it's important for everyone involved in the hobby to respect its age limits and requirements so that no one gets hurt by irresponsible use.

No matter what your personal opinion may be about regulating video game consumption; understanding these boundaries can help ensure that young people remain safe while still having fun exploring virtual worlds! Doing our part now will also make sure future generations don't face unnecessary issues due down the line as more sophisticated technology continues pushing the envelope in terms of what we allow kids access too. It's time we start taking responsibility for setting healthy gaming-age limits across different platforms so everyone enjoys playing responsibly together - regardless of background or preference!
Choosing The Right Console

For those looking to join the world of video gaming, choosing the right console can be a daunting task. With so many options available on the market today, it's important to understand how each one differs in order to make an informed decision about which will best suit your needs. Selecting the perfect console for your gaming experience is like finding a diamond in the rough – you just have to know where to look and what features matter most!

When beginning your search for a new console, it's worth considering factors such as price range, hardware specs, game selection, additional features, and overall performance. While prices may vary depending on brand or model; doing some research into the various offerings will help narrow down the field. Once you've had time to compare consoles side-by-side, it should become easier to decide which fits within your budget while also providing all of the features that are essential for your particular interests.

Along with researching individual models and their associated characteristics; taking note of customer reviews from other gamers is also beneficial when trying to determine which one offers superior value. Doing this can provide insight into potential issues that haven't been brought up by official sources yet - giving you peace of mind knowing what exactly you're getting yourself into before making any purchases. Additionally, online forums offer plenty of opportunities for users to share experiences regarding specific games or consoles; allowing newcomers to benefit from experienced players' wisdom and advice without having to go through trial-and-error themselves!

By weighing all these aspects carefully and familiarizing yourself with different systems available; selecting a suitable console becomes much less overwhelming than initially thought - paving way towards hours upon hours of enjoyable virtual entertainment. Now that we have discussed our options in terms of responsible age limits and appropriate console selection; let us move forward by exploring another key area related to digital gaming: online multiplayer games.
Online Multiplayer Games

Having now discussed the important considerations to take when selecting a console, let's dive into another key area of video gaming: online multiplayer games. These are experiences which allow players from around the world to play together in virtual environments; creating an exciting and highly social atmosphere that can be enjoyed by all!

As far as game types go, there is no shortage of options out here – ranging from strategy-based titles such as chess and Civilization V, to role-playing adventures like World of Warcraft and Final Fantasy XIV, or even simulations designed for more realistic scenarios like Flight Simulator X. No matter your preference or level of skill, you're sure to find something that fits within this ever-expanding market.

Online multiplayer offers a range of advantages over traditional single player experiences - whether it be honing skills against real opponents or simply enjoying camaraderie with friends while playing through challenging levels. Here are just some of the benefits gamers can expect from joining up with others online:

• Opportunities for collaboration: Working together on cooperative missions or strategies grants players unique rewards unavailable if playing solo.
• Improved communication & connection: Developing meaningful relationships with other human beings adds a whole new layer onto any given title.
• Increased competition: Competing against experts in one's field leads to sharper reflexes and faster problem solving abilities overall.
• Accessibility & convenience: With many platforms offering cross platform compatibility; meeting up with pals is easier than ever before!
• Variety/Choice: The sheer number of different games available means everyone has something they can pick up and enjoy right away.

From these points alone we see just how much potential lies within the realm of digital gaming - allowing users to not only have fun but also gain valuable skills along way too! All without having leave their own homes – making it easy to stay connected regardless of geographical boundaries or time constraints. Now that we've established what kind of opportunities await us here; let's move onto discussing tips for becoming a pro gamer...
Tips For Becoming A Pro Gamer

Making the jump from casual video game enthusiast to professional gamer isn't easy – it requires dedication, skill and a whole lot of practice. That said, anyone willing to put in the effort can take their gaming skills to the next level with these handy tips:

1) Develop your technique: Mastery over any given title comes down to how well you understand its mechanics. Knowing what buttons do what and which strategies work best will be essential when taking on tougher opponents.

2) Learn from experts: Watching how other pros handle games is one of the best ways to pick up new tricks and develop better habits overall. Plus having access to experienced players means getting answers faster whenever confusion arises!

3) Utilize tools & techniques: The right equipment (such as headsets or controllers), along with proper gaming setups (like desk height for comfort), are key for achieving maximum performance. Additionally, studying popular tactics used by top gamers is also beneficial towards improving one's own playstyle significantly.

4) Connect with others: Joining groups dedicated to pro-gaming networks provides an invaluable source of advice and support - not just from peers but also from mentors who have made names for themselves within this field already. In addition, networking opportunities like attending tournaments or entering competitions gives additional chances at honing competitive skills further still!

With all that said, becoming an expert player doesn't happen overnight - success depends upon commitment and willingness to keep pushing those boundaries until greatness awaits. With enough hard work though; there's no telling how far your love of gaming could take you! As such, esports and professional tournaments become inevitable goals worth striving towards - let's explore them now...
Esports And Professional Tournaments

Have you ever wondered whether esports and professional tournaments really do bring out the best in video gaming? It is no secret that competition helps to push players to their limits, as they strive for glory and prizes. But does this make for a better experience overall? Let's take a closer look at what these types of events can offer gamers who are looking to up their game.

Esports competitions have been growing steadily over time – attracting more and more spectators from around the world. This rise has come largely due to the increasing sophistication of gaming hardware, which allows pros to showcase their skills on an international stage with ease. What's more; there has also been an influx of sponsors offering lucrative deals for top-tier players - making it easier than ever before to earn big money through competitive play!

As well as providing an opportunity to gain recognition within the industry, taking part in professional tournaments also gives participants access to exclusive resources; such as mentorship programs or one-on-one coaching sessions with experienced coaches. These connections often lead towards greater success when competing against other teams - while simultaneously helping newcomers get up to speed quickly too!

Ultimately, participating in organized competitions gives devoted gamers something tangible to strive for beyond just playing recreationally. Not only do these events create unique opportunities for personal development but they can also provide invaluable exposure that could potentially open doors into bigger leagues down the line - plus there's always those juicy prize pools waiting at the finish line! With all this considered, it's safe to say that esports and professional tournaments are essential components of any serious gamer's journey. Let's now turn our attention towards game design and development...


Game Design And Development


Armed with the knowledge of competitive gaming, let's now explore what lies behind the scenes in game design and development. This is a complex and intricate process that requires an understanding of programming basics as well as art assets to create an immersive and captivating experience for players. To put it simply, video games do not just happen - they are crafted by dedicated teams who bring together their collective skills to deliver high-quality content!

Of course, this isn't something you can learn overnight – but if you're willing to invest your time and energy into mastering game design fundamentals then there's no telling how far you could go. The first step would be familiarizing yourself with the software and tools used to build virtual worlds - such as Unity or Unreal Engine 4. Once these have been mastered; it's important to focus on developing creative solutions while also honing your problem solving ability - all from within the confines of a team environment too!

The next stage involves executing your ideas through actual code, which can often be daunting for those new to programming. However, having a good grasp of coding will open up numerous possibilities when designing different mechanics and features within games. Afterward comes testing: where developers must ensure their vision has been realized without any major bugs or glitches - ensuring the best possible user experience once released onto the market.

Game design is certainly no easy feat – but if approached correctly it can lead to incredible rewards both personally and professionally. It takes patience, dedication, collaboration and ambition - traits shared by some of today's most successful gamers! With that said, why not take the plunge into game development world? Who knows where it may take you...
Frequently Asked Questions


How Much Money Do Professional Gamers Make?


The question of how much money do professional gamers make is one that has been asked many times. Professional gaming has become increasingly popular in recent years, and more people than ever are looking to the world of pro video games for a source of income. It's no surprise then that the salaries and winnings earned by top-tier players can be very impressive indeed.

When it comes to understanding what kind of payouts professional gamers earn, there are several different sources to consider. Firstly, there's the prize money won at gaming tournaments. Top players compete against each other on an international stage, with big cash prizes going to those who claim victory in these competitions. For example, during the 2019 League of Legends World Championship event, teams competed for a share of over 2 million US dollars in prize money alone!

In addition to tournament winnings, there's also the potential for professional esports players to earn from sponsorships and streaming platforms like Twitch or YouTube. These platforms allow viewers to support their favorite streamers financially through donations or subscriptions - allowing today's pros to monetize their skillset even further. The combination of high viewership numbers and brand name recognition can lead to exceptionally lucrative deals for certain individuals – making them some serious e-sports earnings!

It's clear that if you have what it takes and you're willing put in the hard work required, becoming a successful pro gamer could potentially bring rewards far beyond just enjoying your favorite hobby. From yearly salary expectations to competition payouts and sponsorship earnings; when it comes down to it - the future looks bright for aspiring professionals hoping to make their mark on the world of competitive gaming:

• Tournament Winnings:
◦ Pro Gaming Prize Money
◦ Video Game Competition Payouts
• Sponsorship/Streaming Deals:
◦ Professional Gamer Salary Expectations
◦ E-Sports Earnings from Platforms Like Twitch • Networking:


What Are The Most Popular Video Games Of All Time?


What are the most popular video games of all time? This is a question that has been asked by gaming fans and industry insiders alike. It's an interesting topic to explore, as it can help us understand how the gaming landscape has changed over the years – and what type of games have resonated with audiences in different eras.

The answer to this query varies depending on who you ask. For example, some might argue that classic arcade titles like Pac-Man or Space Invaders were incredibly influential when they first came out, while others may point to more modern hits such as Fortnite or Overwatch which have taken the world by storm in recent times.

Whatever your personal preference may be, there are certain games that undeniably stand out from their peers due to their incredible popularity and longevity. Titles like Super Mario Bros., The Sims and Grand Theft Auto have become staples within the medium for decades now - showcasing just how timeless these experiences can be if crafted properly.

It's also worth noting that many of these beloved franchises have branched out into other mediums too; becoming global phenomena that transcend just simply being 'video games'. Whether you're talking about feature films based on properties like Tomb Raider or merchandise related to Animal Crossing – it's clear that some of these titles have made an indelible mark on pop culture as a whole.

In short, there are countless options when it comes to picking which game could be considered one of the most iconic of its kind ever created - but no matter which title you choose, one thing is undeniable: they've earned their place among history's greatest interactive masterpieces!


What Is The Best Age To Start Gaming?


When it comes to gaming, the question of what is the best age to start can be difficult. After all, this isn't a one-size-fits-all situation; there's no single answer that applies across the board. So when faced with this dilemma, many parents and gamers alike often wonder: what is the ideal video game age?

Though there are different schools of thought on this subject, some believe that the best time for someone to begin playing video games is around 8 or 9 years old. The reasoning behind this is twofold. First and foremost, children at this age tend to have an easier time grasping basic rules and concepts associated with these types of activities. Secondly, they're able to develop strong hand-eye coordination skills as well as fine motor control which will benefit them in their future endeavors.

On the other hand, some experts suggest that a later starting point may be more appropriate depending on the individual's maturity level and ability to handle certain aspects of gaming such as violence or competition. Additionally, if someone starts too early they run the risk of becoming overly addicted or even developing poor habits like not getting enough exercise or sleep. In general though, most agree that within a reasonable gaming age range between 10–12 years should provide plenty of time for a child to become familiarized with various genres before making any long term commitments.

So ultimately finding out what would be considered "the best" video game age depends heavily on each unique person - from their comfort level with technology and understanding of boundaries to their overall personality traits and preferences - but if you keep those points in mind then you'll likely find success regardless of when you decide to take your first steps into the world of gaming!


What Is The Best Gaming Console For A Beginner?


The search for the perfect gaming console can be a daunting task, especially if you're a beginner. With so many options out there it's hard to know which one is best suited for your needs. But have no fear; we've done all the research and come up with an answer that will make any video game enthusiast smile: the best gaming console for beginners is...

When looking at what makes the best gaming console for beginners, several key factors should be taken into account. First and foremost, affordability should be considered. Gaming consoles don't necessarily need to break the bank in order to provide hours of entertainment - sometimes less expensive models are just as good quality-wise. Secondly, ease of use is essential since being able to quickly get started playing games without having to learn complicated controls or interfaces is vital for new gamers who want to jump right into their favorite titles. Finally, graphics and sound capabilities also matter when finding the ideal starter machine - after all, nobody wants grainy visuals or tinny audio!

Fortunately, there are quite a few gaming consoles on the market today that fit this criteria perfectly. The Nintendo Switch Lite is an excellent option due its portability and price point while still providing stunning graphics and immersive soundscape. Additionally, Microsoft's Xbox One S has been praised by critics time and time again due its impressive selection of exclusive games along with 4K resolution capability in certain titles making it well worth consideration. Not forgetting Sony's PlayStation 5 which offers incredibly powerful hardware capable of running even some of the most demanding modern games despite being relatively affordable compared to other systems available currently.

No matter which one you choose ultimately, starting off as a gaming beginner has never been easier than it is now thanks to these amazing offerings on offer from some of the biggest names in video game history! So don't hesitate any longer - start your journey towards becoming an experienced gamer today!


Are There Any Health Benefits To Playing Video Games?


Are there any health benefits to playing video games? With an increasing number of households owning gaming consoles, this question is becoming more pertinent than ever. Despite what some may think, research has shown that gaming does have a range of physical and mental benefits for both adults and children.

For starters, research suggests that gaming can provide cognitive stimulation that helps players improve their hand-eye coordination and spatial awareness skills. These are beneficial in helping gamers process visual information faster which could be used during sports or other activities. Furthermore, certain types of video games also help with problem solving skills as well as the ability to plan ahead strategically.

On the physical side, playing video games has been linked with improved fine motor skills such as manual dexterity and reaction time. It can even help encourage physical activity through motion controlled consoles like Nintendo Wii and Kinect. Additionally, studies show that social interaction between game players can lead to better communication and collaboration abilities - particularly when it comes to working together on complex tasks.

In terms of psychological effects, many researchers believe that gaming provides individuals with a sense of accomplishment due to reaching milestones or levels within the game itself. This feeling of success encourages perseverance which can then translate into real life situations where similar goals must be achieved. Gaming also allows people to escape from reality by providing them with an alternate world, resulting in lower stress levels overall:
• Mental Health Benefits:
• Decreases Stress Levels
• Provides Sense Of Accomplishment
• Physical Health Benefits:
• Improves Hand-Eye Coordination
• Increases Fine Motor Skills & Reaction Time
By studying how video game play affects us mentally and physically, we learn more about ourselves while gaining valuable insight into how best to use our leisure time in order to benefit our overall wellbeing in the long run.


Conclusion


To conclude, video gaming is a very popular pastime. It can be enjoyed by people of all ages and abilities, with the right console for them. The potential to make money as a professional gamer also makes it an attractive activity.

We've looked at some of the most beloved games in history, as well as what age is best suited to start playing. We've even discovered that there are actually plenty of health benefits associated with gaming too!

Whether you're looking to become a professional esports player or just have fun with your friends after school, video gaming has something for everyone. So why not give it a try? You may surprise yourself and find out how much enjoyment it can bring into your life!