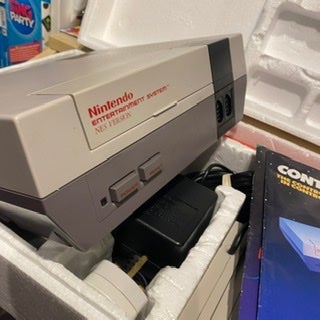 Top 10 Benefits Of Retro Games That May Change Your Perspective
Top 10 Benefits Of Retro Games That May Change Your Perspective
Do you remember playing your favorite video games when you were younger? Maybe you still play them today. Whichever the case, retro video games offer some pretty amazing benefits that may surprise you.
Video Retro Games Could Improve Your Vision
In a world where television screens are everywhere, it seems like common sense not to sit too close. However scientists have recently discovered that playing games in moderation may actually improve—not strain-your vision! One study showed how after 10 weeks of game play participants had greater ability distinguish between different shades gray whereas another had people try their hand at some gaming using only one eye deprived from information coming through via lazy mode with good remaining intact for those players who were able get by without noticing any difference whatsoever; impressive stuff here considering most people's attention span narrows drastically once you start cutting out parts (eyes). 
Retro Games Could Help Make You A Better Leader
You can't become a better leader if you don't practice being one in games. Some people might think that leadership only comes from sitting at the top of an organization, but there are other ways to help others and make their lives easier—like by playing video or board games with them! Games provide communities where peers work together for mutual benefits; they secure safety when things go awry (because someone has been aiding combat) while also rewarding those who display traits like bravery/braveness). These aspects build up skills useful outside our virtual worlds too: improvising quickly on your feet during office crises takes significant skill because we all have had experience relying heavily upon each other as friends do); so does know how best to deal. 
It Can Make You Less Anti-Social
There are a lot of stereotypes about gamers out there. Some say they're socially awkward basement dwellers, but that couldn't be further from the truth! Researchers from three different institutions in England and Canada just did their own study on how common antisocial behavior is among gamers to see if it's true for them too-and what each one found was surprising: live social environment players were actually some of most communicative people you'll meet during your day - so forget those old ideas about gaming being anti-social or gluey - maybe this time around we should give our computer keys back?
Retro Games Can have Benefits In Mental Health
Video games have been a popular form of entertainment for decades. In the last few years, it's even become clear that some retro video game releases may be able to relieve stress and boost moods! This correlation between playing these types of "retro" titles and feeling less overwhelmed with life might not necessarily mean they're causing your improved mental state but rather just providing an opportunity you need from time-toed away as well as giving you something fun on which focus can peacefully rest - both are certainly worthwhile goals regardless if we want them or not. A number of recent studies show how much value there truly is when gamers get together and interact inside virtual worlds.
Retro Videos Games Could Pique Your Interest in History
Games are a great way for children to learn about history and culture. By playing retro games that use actual events in the world, your kids will be more engaged with learning while also enjoying themselves! Games like Minecraft have been known as an excellent resource because it allows you control over how much or little information related content is given out at any time by developers so there's something new every single time someone plays through this masterpiece on his/her computer screen (or phone).
Become A Better Problem Solver
There is a reasoning behind why open-world, mission based and multi level games take any amount of time. It's because they are designed like complex puzzles which you can spend hours trying to solve them with some solutions varying depending on how well the player did in that particular game for instance if one action leads into another leading up until something bad happens or good such as getting better grades when next going back school year so learning thinking fast paced fantasy environments skills help children become smarter problem solvers at least according research done.
It Make Children More Active
Children who play video retro games can get a workout too! Sports, such as basketball and tennis have been shown to be physically demanding. Skateboarding may not sound like an exercise but it is actually one of the most active forms because you use your whole body for balance in order to stay upright on top of two wheels while turning at high speeds over different surfaces like cobblestone streets or sand beaches.
-These activities promote hand eye coordination skills which will help players later when they are trying new things such as skateboards themselves.
Retro Games Can Inspire You To Be More Presisent
With retro games, you either win or get a good screenshot. This means that there's no such thing as giving up--you just have to keep trying until your goal is reached! Video gaming can teach people how important it is not only being persistent but also staying confident in the face of adversity and setbacks.
I'm sure most gamers know what I mean when I say "retro" because these types of video arcade cabinets were popular back during my childhood - specifically on those classic Nintendo systems from decades ago (81-91). Nowadays though many young kids don't grow up playing arcades mainly because they prefer sitting at home with controllers instead; therefore lots more adults.
It Might Help Ease Pain
Games are a great way to distract yourself from pain. They work by focusing your attention and creating an analgesic response in higher cortical systems, which can be found through immersive play such as VR games or computer/video game emulation software like emulators for consoles like Nintendo 64. The input tone of voice should also sound professional but engaging at the same time.
Reduce Stress Level
This sounds interesting, what do you think it could be used for?
A recent study found that certain retro games can reduce stress levels. Whether they're due to players seeing their character struck down for the umpteenth time or simply because of how engaging these types of titles are- there seems like a good chance this information will come in handy one day!.