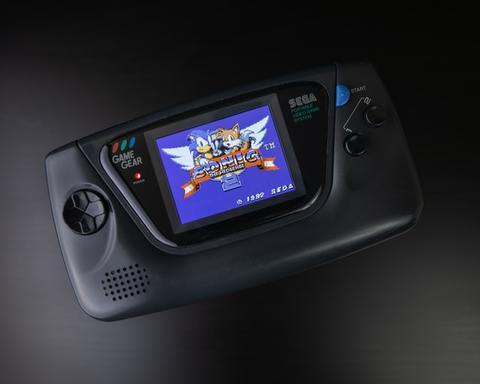 How To Decorate A Man Cave Retro Gaming
Although you may have a PlayStation 4, Nintendo Switch, or Xbox One in your entertainment center, it is likely that you still enjoy retro games. If you love the look and feel of retro games, then playing it with all that amazing gaming stuff would be wonderful. It is actually possible to have it.
A man cave is just exactly the thing of your taste, it essentially refers to an amazingly customized space where one can escape the outside world. Such a world is filled with gaming stuff and technology. You will be amazed to find out the grace and charm of customizing your area with all the gaming gadgets, no matter if you are converting a bedroom into an office or man cave. You can decorate your area with these accessories:
Decide Your Retro Gaming Area
Before getting to the details of what you will put in your man cave, it is important that you decide where your man cave will be located in your home. You can choose your garage or basement. You can also make a man cave out of a spare bedroom in your house.
You can prefer to go outside and build a man cave shed, or repurpose one to make your home away from home.
You must make sure that the space has enough electricity to power your retro gaming man cave. Your man cave will be used to power your retro-inspired decor and video games. A minimum of one television and ample mood lighting are required. Make sure that your space is electrically compatible.
Top Decor Tools
Some of the amazing tools that can make your area a complete gaming region include:
TV Entertainment System
A big TV is an essential piece for any man cave. Modern technology makes it possible to mount your TV on the wall. This gives you more space for other items in your man cave.
You will likely spend a lot of time watching the TV so make sure you hook it up to a cable or satellite TV system. You can also use a Blu-ray player to share Blu-ray and /movies. You will also need to surround sound speakers!
Many people also have a hi-fi system connected to their TV. They can then listen to music from both digital and analog sources. You can future-proof your hi-fi by creating a system that includes "separates". A projector might be a good option since they can scale the picture. Do not forget surround sound systems! This really takes the experience to a new level.
Pool Table or Poker Table
No matter what game you play, gaming tables are essential for any man cave. A large felt billiard table is ideal for larger rooms, while a smaller table can be used in a small cave. Your man cave could be filled with board games and cards.
Super Mario Boo bean bag chair
It was most likely a Nintendo console when you bought your first gaming console. This bean bag chair is shaped after the beloved Mario character Boo. This soft, comfortable find measures 38 inches in depth, 28 inches high, and 38 inches wide. It is great for both young and old. For a soft, comfortable feel, the stuffed cover is made of plush material.
Before you even get to touch him, you'll be amazed at the detailed lifelike appearance of Boo the enemy ghost. He's made of polystyrene balls and a polyester fiber mix. He's a great chair to relax on while you play with your Super Nintendo or kick some baddies.
Game Consoles
There will be games you can't play on your Mac or PC. You will need some consoles to play these games in your man cave. The new consoles of the latest generation include the Microsoft Xbox One and the Sony PlayStation 4. The Nintendo Switch, which is great for local play, is also worth noting. The PlayStation 4 also has a wide selection of games. If you have the option, get these consoles.
Many people might have a variety of retro consoles such as the NES (Nintendo Entertainment System). You could even have the Sega MegaDrive. These consoles were great in their day and are still beloved by gamers today.
Powerful Computer
A computer is a common thing that you will use, aside from watching movies, TV and listening to music. A modern, yet powerful Mac or PC in your man cave is a smart idea.
Your system must have a "gaming specification" if you plan to play graphic-intensive games. This means that it should have a powerful CPU as well as a dedicated video card. DELL offers some of the most powerful commercial computers, as well as outstanding support.
Sound Proofing
A man-cave can be quite noisy and it is not uncommon for neighbors to become annoyed. Soundproofing is a good idea. This will give you more peace of mind and make it less likely that you turn the music up a notch.
Sign for Pac-Man neon bars
This is the perfect place to put a man cavern with gaming machines. Basset Signs on Etsy has this amazing Pac-Man neon man cave sign. This sign measures 25 by 31 inches. These LED Neon signs can be customized and scaled by hand.
These bright neon lights look even brighter in person. Even high-quality digital photos can't capture them well. The gloss black acrylic background makes the lights pop. Basset Signs can also create logos based upon retro games or any other material.
Movie Posters
Movie posters can transform any room into a man cave with amazing graphics and super shades used.
Liquor Bottles
A theme that involves alcohol is a popular choice. The best man cave decor ideas are the ones that use liquor bottles. They are both masculine and affordable.