Exploring Classic Gaming in 2023
Exploring Classic Gaming in 2023: The Best Retro Game Consoles and Games
Step into the magical world of classic gaming and relive a time gone by. Retro games have returned to captivate audiences with their tried-and-true charm and enjoyable gameplay. Just holding an old controller brings you back to simpler times, offering up an authentic experience that is sure to please all gamers alike! To enhance your game playing capabilities even Here are some top tips for choosing retro consoles & must-play titles as well as resources on where best find them in order enjoy ultimate nostalgia trip through retro gaming .
Key Takeaways
Rediscover the classics and experience the nostalgia of retro gaming with amazing consoles, must-play titles, and classic communities!

Explore exciting resources like YouTube channels & Twitch streamers to stay up-to-date on news about your favourite games.

Build an unforgettable collection by sourcing rare games & consoles, then display it in a creative way for all to admire!
Rediscovering the Classics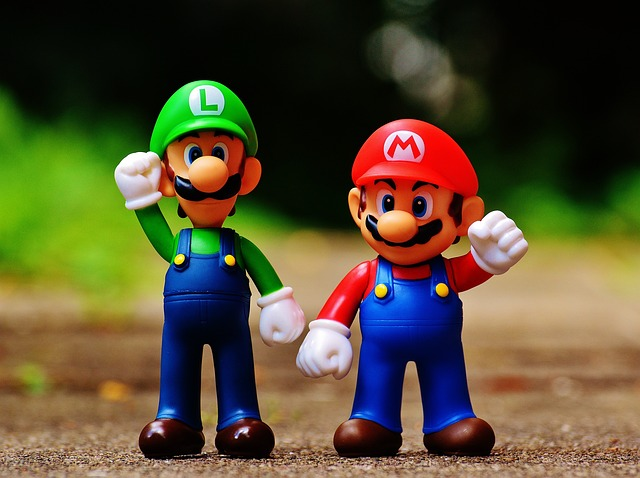 Retro gaming has experienced a remarkable comeback, which has had an influence on present games and spurred fond memories amongst players of all ages. Titles like Super Mario World and Space Invaders have left their imprint in the world of video games forever. They are celebrated to this day with retro consoles such as PlayStation Classic or the newer Super NES Classic edition.
There is no doubt that these classic hits still hold great appeal - let us explore their progression over time, along with its effect on game development industry.
The Evolution of Classic Gaming
The origins of classic gaming began with the introduction of early arcade titles such as Pong and Space Invaders, which captivated gamers with their straightforward yet addictive nature. Later on, when home consoles like Nintendo Entertainment System and Sega Genesis were released to market this experience was brought into our homes, providing access to a library full of beloved retro games.
Today's modern era sees many classics making appearances in new consoles. From Nintendo Switch playing host to Metal Gear Solid right down to the recently-released Sega Genesis Mini bringing back all those nostalgic memories we have come love so much throughout time, from both current technology onto that vintage Arcade period spanning several decades before it. The golden age has been seamlessly blended along these generational advances keeping its legacy alive even Than ever!
The Impact of Classic Games on Modern Gaming
Video games of yesteryear continue to have a strong presence in modern gaming. Classic titles such as Pong and Outrun, with their pioneering concepts and innovative designs, provided the foundation for much of what we experience today, from storytelling techniques through game mechanics right down to entire genres like Metroidvania.
These classic creations offer not only an opportunity to reminisce but also are essential reminders that paved the way towards where video gaming is now. They etched into history lessons which keep inspiring newer generations of gamers along memory lane every day!
Top Retro Game Consoles for Classic Gaming Enthusiasts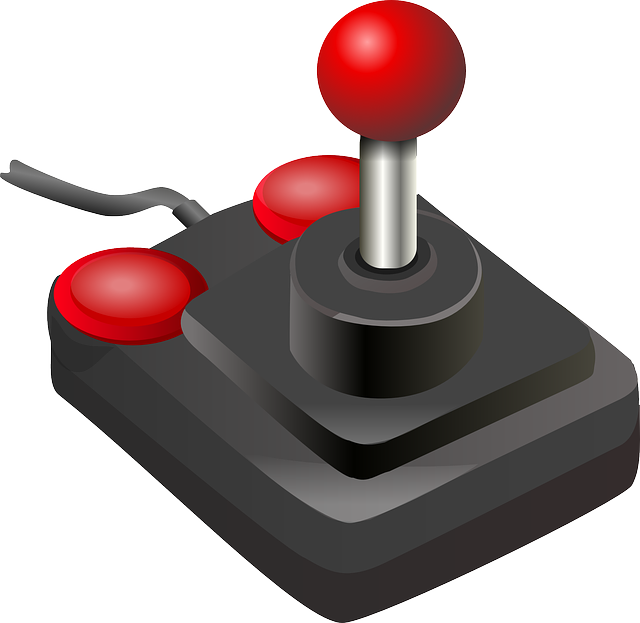 To relish the world of vintage gaming, you need a classic game console to reinvigorate those cherished games. If you are searching for modern systems with timeless titles or dedicated retro consoles, there is something here for everyone!
This segment will provide an introduction into the Nintendo Switch Online, Sega Genesis Mini and Evercade Handheld Console – each offering captivating old-school gameplay.
Nintendo Switch Online
If you're a classic gaming fan or simply love Nintendo, then the Nintendo Switch Online subscription is an excellent choice for accessing its vast array of retro titles. Games like Super Mario and The Legend of Zelda are perfect for reliving childhood memories, all conveniently accessible on your modern console both at home and wherever else life takes you.
With this service, players can save their progress midway through challenging levels using convenient rewind features to go back to difficult parts with ease. Whether it's RPG classics from past consoles or a range spanning various genres- there really is something here for everyone!
Sega Genesis Mini
The Sega Genesis Mini is a miniature recreation of the much-loved original that allows users to take a trip back in time and enjoy classic games such as Sonic the Hedgehog, Streets of Rage 2 and Phantasy Star IV. It has an impressive UI design offering great user experience along with its diminutive form factor making it ideal for those wanting to relive their childhood gaming memories.
Although there are some downsides like having slightly blurry images when connected via HDMI on TVs, this Sega console offers plenty of choices that cater various gamers' preferences thus providing them endless enjoyment from these golden age classics titles once again.
Evercade Handheld Console
For gamers who appreciate classic gaming and prefer a more portable option, the Evercade Handheld Console is an ideal choice. This handheld retro-gaming console - reminiscent of game boy – has all you need to play your favourite games on the go: responsive buttons, a juggle d-pad as well as a bright clear screen.
This device holds an ever expanding library with loads of Game Boy Advance titles and other carts that are constantly added to its collection. Making it easy for nostalgic players to take their nostalgia anywhere they desire! The Evercade Handheld Console offers excellent opportunities for those in love with retro gaming allowing them enjoy memorable classics whenever wherever wanted.
Must-Play Classic Games for Retro Gamers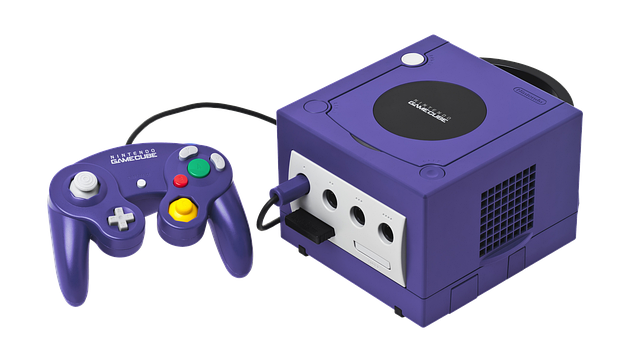 All retro gaming fans should enjoy certain classic games that have made a profound impact on video game culture. Here's a guide to the best titles, including platformers and RPGs as well as fighting classics! These timeless pieces of interactive entertainment are sure to provide hours of captivating fun for people from all walks of life.
For true appreciation when it comes to classic gaming history, anyone who loves playing these type of games simply must try out this selection - after doing so they won't be able resist exploring more in depth the long-standing influence that good old fashioned digital diversions offer.
Platformers: Super Mario Bros., Sonic the Hedgehog, and Mega Man
Platformers are a timeless staple of classic gaming, with titles like Super Mario Bros., Sonic the Hedgehog and Mega Man all defining what this genre has come to mean. Released in 1985 for the Nintendo Entertainment System, Super Mario Bros. is responsible for introducing fans worldwide to its beloved titular protagonist as well as set up expectations regarding platforming games since then.
1991's Sega Genesis release of Sonic the Hedgehog gave an exciting spin on traditional platformers by granting players control over its lead character during his rush towards Dr Robotnik's attempt at stealing Chaos Emeralds. Featuring fast-paced play style along with dazzling visuals that remain enjoyable even today. Lastly, NES' 1987 instalment of Mega Man established itself among other classics within gaming history due both to its difficulty level and memorable robot bosses - aspects which have formed part if subsequent sequels or derivatives from it franchise ever since
RPGs: Final Fantasy VII, Chrono Trigger, and Earthbound
Video games like Final Fantasy VII, Chrono Trigger and Earthbound have long set the bar for great storytelling and engaging game-play in classic role playing (RPG) experiences. In 1997 when it was released on PlayStation, FFVII became an instant hit due to its 3D graphics as well as a gripping plot centring around mercenary Cloud Strife's alliance with eco-terrorists attempting to save their world from Shinra Corporation's clutches.
Developed for Super Nintendo Entertainment System (SNES) two years prior than that of Final Fantasy VII - 1995 saw the release of turn based RPG Chrono Trigger which challenged players by enabling them combine attacks into more powerful moves. Coupled with multiple endings contingent upon choices made throughout gameplay – this title has stood tall amongst fan favourites till date! Speaking about cult classics, SNES 1994 original is widely regarded still today: It goes without saying how humorous yet memorable characters combined colourful visuals helped propel Earthbound amongst gaming fans worldwide!
Fighting Games: Street Fighter II, Mortal Kombat, and Tekken
Combat titles in the video gaming sphere have long been a fan favourite, with Street Fighter II, Mortal Kombat and Tekken having created an imprint within competitive playing. The 1991 arcade game of Street Fighter II is credited as being influential to this arena due to its selection of unique characters which each had their own movement technique. Revolutionizing one-on-one matches inside digital games. Released for arcades in 1992, violence was amped up significantly through Mortal Kombat's introduction featuring fatalities plus vicious battle scenarios that made it immediately sought after sparking a lasting franchise even till now. Lastly 1994's Arcading porting later over onto PlayStation known as Tekken stepped things up Via realistic 3D visuals combined together with multiple combat styles causing complex moveset combos, making it truly well regarded between tournament gamers everywhere .
Classic Gaming Communities and Resources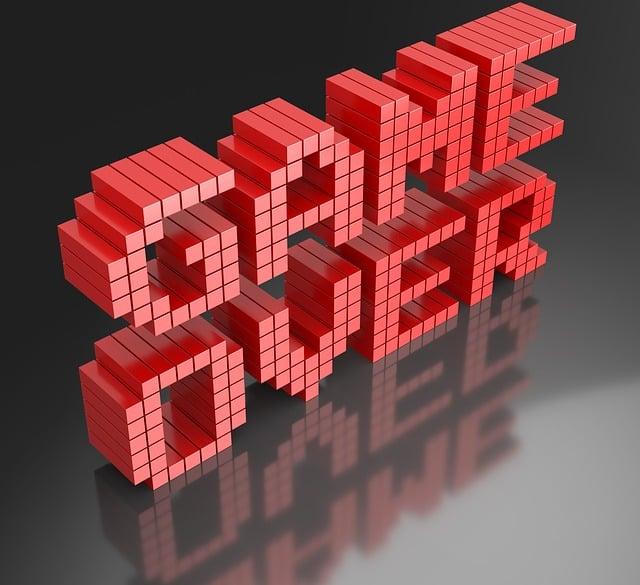 To truly enjoy the classic gaming world, staying connected with other fans and being up-to-date on new developments is essential. This guide will discuss several ways to do that: from online forums and groups to YouTube channels, Twitch streamers and events devoted solely to retro gaming. All these resources offer an excellent way of embracing vintage video game history while keeping track of latest trends in this field.
Online Forums and Groups
Classic gaming aficionados have several online forums and groups they can use to communicate, gain knowledge, and interact about their favourite games. Such communities include Reddit's r/retrogaming forum, the Retro gaming Roundtable Forums, Nintendo Life's Retro section for console classics. As well as Game FAQ's Classic Gaming board – each filled with useful information & resources regarding classic video-gaming culture.
When engaging in any of these platforms or discussing topics related to vintage gaming systems people should keep respect for others in mind at all times while adhering faithfully to the rules of said platform, this will ensure conversations remain meaningful whilst making sure that friendships based on shared interest towards old-school titles last a lifetime! It is important not only do remember how much fun those amazing pixelated gems bring us but also appreciate them since we owe our current status quo (in terms of game development) almost completely thanks to them!
YouTube Channels and Twitch Streamers
For those passionate about classic games, YouTube channels and Twitch streams present a wealth of content. Programs such as Classic Gaming Quarterly, The 8-Bit Guy and The Retro Future all showcase the finest aspects of retro gaming. Providing reviews, instructional videos on tricks & tips to maximize your experience with these past titles. Viewers may watch live gameplay sessions hosted by streamers like 8-Bit Eric or The Gaming Historian which allow them to ask questions directly related to game play whilst also fostering an environment for interaction between fans who share similar interests in this niche genre.
Classic Gaming Events and Conventions
Attending classic gaming events and conventions is a great way to connect with other like-minded people, gain insights into the culture of retro gaming, discover new titles and trade collectible items. Popular gatherings such as the Classic Gaming Expo, Portland Retro Gaming Expo or Midwest Gaming Classic provide opportunities for panel discussions about game history alongside tournaments where you can test your skills against others' playing old favourites. Whether you're an experienced collector looking for something specific or just interested in exploring games from previous eras, these types of conventions offer plenty in terms of learning more about this exciting hobby!
Building Your Own Retro Gaming Collection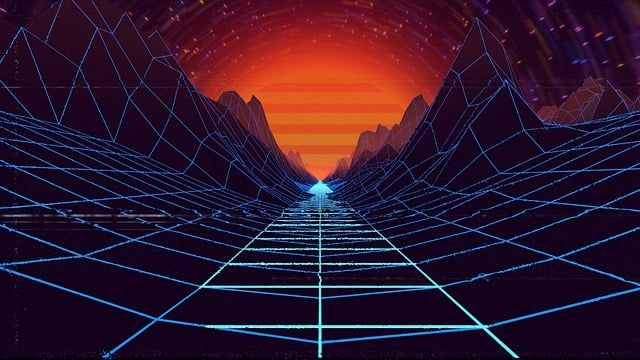 If you're interested in collecting retro gaming systems and games, this guide can show you the ropes. We'll provide advice on where to find hard-to-find editions, how to preserve them properly, and tips for displaying your collection so it becomes a tribute to vintage gaming history. Don't miss out on all of the fun that comes with curating your own classic game library!
Sourcing Games and Consoles
Finding classic games and consoles can be a laborious but fulfilling mission. There are numerous online stores with retro games that you can purchase, including Retro Games, ConsoleMAD, 8bitbeyond and DKOldies. Second-hand game shops along with flea markets or thrift stores offer possibilities to acquire vintage titles for your collection too. Don't forget about auctions of both digital kind as well as real life options – they could come in handy if looking for something special!
Perseverance is the key when sourcing older pieces: compare prices between retailers thoroughly so as not to make bad deals while keeping an eye on any sales available at those places. Trading items with other collectors might also bear results beyond what mere money has got to do regarding gaining rare products which cannot be bought elsewhere. Finally having patience never goes out of style here - it's worth waiting sometimes instead jumping into questionable offers without checking everything first…or maybe try bargaining?
Caring for Your Collection
To ensure that your classic games remain in pristine condition, proper upkeep and maintenance is essential. Use a cotton swab with isopropyl alcohol to delicately clean the connectors, without employing solvents or other caustic solutions which could harm them. It's also important to store these vintage pieces properly: keep them sheltered from sunlight and dust by keeping them in protective cases or boxes, examine regularly for damage so as to repair it promptly if necessary. Refrain from making any unauthorized alterations since they can lessen its value over time.
Displaying Your Collection
Presenting your vintage gaming collection can be an exciting and artistic experience. There are many ways to show off your games and systems, such as shelves, display cases, or utilizing HDMI adapters for connecting with modern TVs. Try combining these showing methods with wall artworks, posters plus other decorations to construct a pleasingly attractive layout.
Illumination also has the potential of making a large impact in highlighting different parts of the assortment . Think about using LED lights or spotlights that draw attention specifically on beloved titles or consoles from you classic selection . Don't limit yourself - play around by experimenting various techniques when it comes to displaying which will add up resulting in one truly unique space dedicated solely due homage your love for retro-gaming!
Summary
As we celebrate and honor the great legacy of classic gaming, it has made a remarkable comeback in recent times as gamers worldwide are drawn to its timeless appeal. By delving into historical context, obtaining the best retro game consoles available, and playing all-time favourite titles from yesteryear – there is no denying that classic games remain just as enjoyable now than they were when first released. As like-minded fans share their admiration through online networks content creators and events, we can ensure future generations will be able to enjoy these vintage gems for years to come.
Frequently Asked Questions
What is the meaning of classic game?
Classic games are renowned for the strict rules, varying outcomes and measurable results they can produce, all of which lead to an emotional connection between a player and game. The rewards on offer require effort from players in order to manipulate the end result with potentially significant implications. Thereby investing more value into each outcome.
What is 90s gaming?
The 90s saw the emergence of iconic gaming titles such as Super Mario, The Legend of Zelda and Resident Evil. Along with this came the introduction of new consoles including PlayStation, N64 and Dreamcast - enabling gamers to experience 3D graphics rather than sprite-based visuals. There was a surge in popular genres like first-person shooters, real-time strategy games survival horror and massively multiplayer online roleplaying games (MMOs).
Overall it's fair to say that these years were truly remarkable for video game development setting into motion advancements which have revolutionized modern gaming today.
Why are classic games so expensive?
The scarcity of classic games combined with the poor quality of many copies in circulation make them an expensive purchase.
As labels of games are torn and discoloured, it raises the price of rarer complete copies without damage, as the number of retro games will never increase.
What retro video games are popular right now?
Re-experience the old times of entertainment with timeless classics such as Pacman, Tetris, Super Mario Kart and Super Mario Bros, retro games that have still managed to remain popular even today!
What are some of the best retro game consoles available in 2023?
In 2023, be ready to experience some of the best retro games with the Nintendo Switch Online as well as Sega Genesis Mini and Evercade Handheld Console!