What is a Video Game?
What is a Video Game? Exploring the Definition and History of Video Games
From the beginning of video games as basic computer programs to its development into a multibillion-dollar industry, there is no doubt that this history has been quite enthralling. In this blog post, we will discuss how first video games started and evolved over time on home consoles up until now. The introduction of 3D gaming's effect. And what genres have come about since then. We will also delve into why gaming can be beneficial educationally and cognitively speaking while simultaneously addressing any controversies concerning it To increasing enthusiasm for preservation purposes when collecting them. Join us as we embark throught he captivating story behind these inspiring digital creations that are part of our current world today!
Key Takeaways
Video games have been around since the 1950s, evolving from arcade cabinets to modern gaming platforms.

They can be broadly categorized into different types and genres such as puzzles, strategy and sports games with esports gaining global recognition.

Video games offer cognitive benefits while also being a major part of popular culture but controversies surrounding them exist due to violence, addiction or gambling tendencies.
The Birth of Video Games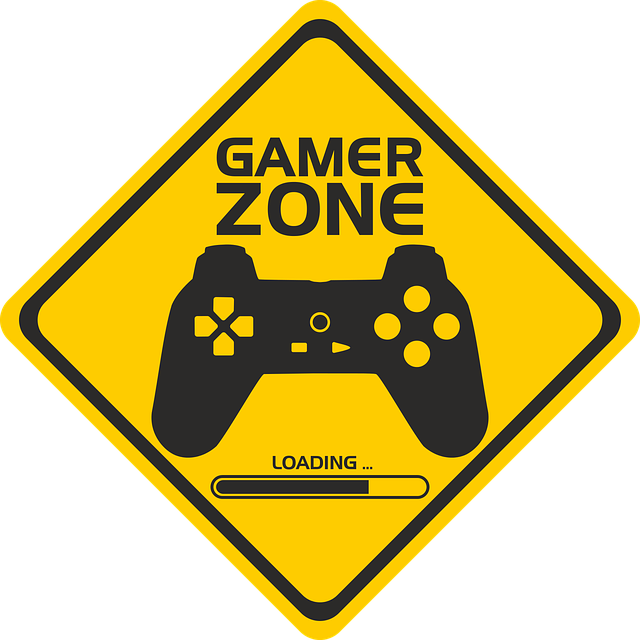 Tracing back to the 1950s, video games had their beginning with early computer game creations by scientists for research projects and entertainment. They were played on mainframe computers found in university labs or other such facilities. These led to the development of what we now know as modern-day video game industry.
The first commercially available title was Computer Space which marked a start of an arcade gaming age, followed up with microcomputers making it possible for people everywhere access them through public spaces and play those entertaining titles at reasonable cost.
Early Computer Games
The history of video games, as well as the progress of the industry today, began with pioneering titles such as Computer Space (1971), Spacewar! (1962) and Pong (1972). Before these classic releases were created, early computerized diversions like Tennis for Two - a table tennis game- OXO –a tic tac toe title-, opened up an uncharted path that laid out what would become a thriving digital entertainment sector. These researchers' projects enabled gamers to start enjoying gaming experiences on multiple computers. In other words — playing first video game ever was made possible by them.
Arcade Games Emergence
Video games have been popular ever since the release of Computer Space, which is known as the first arcade video game to be sold commercially on a coin-operated basis during the early 1970s. This event has marked what many people call 'the golden age' of gaming with some world famous titles including: Pac Man, Asteroids, Breakout and Donkey Kong amongst others being highly played at this time.
The mass popularity that these types of arcade games had caused a major spike in both production and sales within this industry over two decades ago. Leading them becoming very widespread throughout shopping malls restaurants etc., where they were evidently proving attractive for all gamers playing .
These amazing pieces of technology opened up so many opportunities for entertainment like no other before it such as Galaga or even perhaps most notably space Invaders seeing not only young adults but also kids attracted by their entertaining qualities enjoying different challenges against themselves regularly each day through interactive play together socially rather than alone constantly upgrading those machines to keep producing new experiences indefinitely giving players something fresh continually from when was first established initially after computer space released generating commercial profit worldwide successfully continuously..
Evolution of Home Gaming Consoles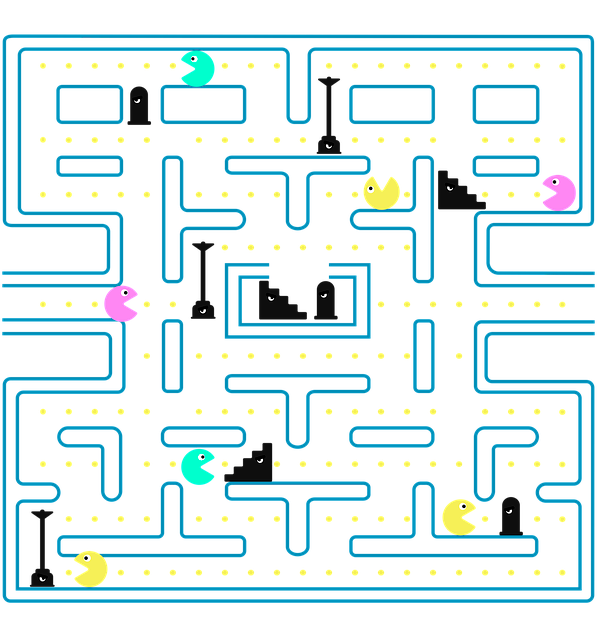 Since its inception with the Magnavox Odyssey, invented by Ralph H. Baer, home console gaming has now been around for nine generations of development. The Atari 2600 was released in 1977 and revolutionized video game hardware as it had joysticks and interchangeable cartridges giving access to various types of games.
With increasing technological capabilities over time, current day consoles provide far more immersive experiences. They feature higher resolution graphics along with improved sound quality which vastly improves gameplay overall.
The First Console War
The video game industry began a new chapter in the 1980s when console wars between Sega and Nintendo emerged. This conflict was kicked off with the 1991 launch of Nintendo's 16-bit Super NES console in North America, which included violent games among its assortment. Throughout this period there was intense competition for market share between these two gaming giants that had an enduring effect on how widespread video games are today throughout the world.
The Great Video Game Crash and Recovery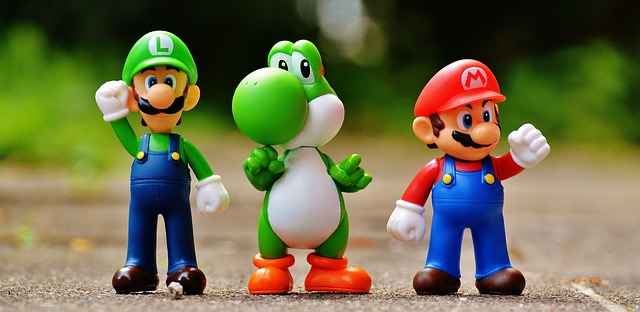 The video game market had been saturated with low-quality titles, resulting in the infamous 1983 crash. To bring back consumer confidence and encourage industry growth again, stricter requirements were implemented by producers on developing third-party games for cartridge based systems.
In 1985 a revitalization occurred after Nintendo's Entertainment System was released featuring improved graphics sound as well as better gameplay than any of its predecessors. Likewise they also mandated regulations regarding quality control when it came to their own company produced software which curbed the release of substandard products into the marketplace.
Handheld Console Revolution
In 1989, the gaming industry was transformed by Nintendo's introduction of their 8-bit Game Boy device with its hit game Tetris which made handheld console games a mainstream trend. This new wave of portable video game consoles such as the iconic and popular Game Boy resulted in an increase of dedicated gaming systems like Sony PSP and Nintendo DS for mobile gamers to enjoy.
Transition to 3D Gaming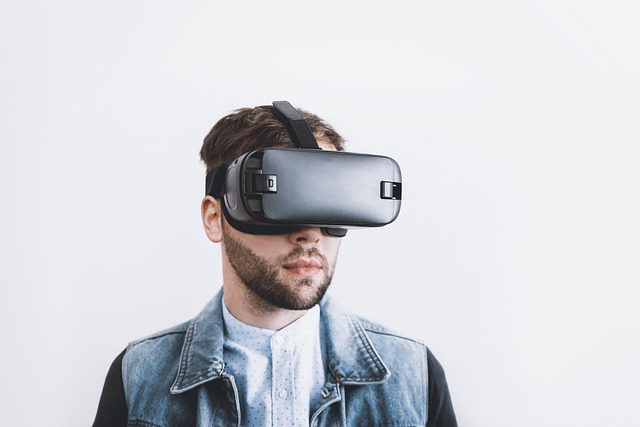 At the start of 3D gaming, fifth-generation consoles such as Sega Saturn and Nintendo 64 came out, introducing gamers to 32 and 64 bit systems. The former was notable for being the first console that used CDs instead of cartridges while the latter became a cartridge based system which marked its place in history as one with advanced features using 64 bits.
Sony's PlayStation ruled during this era because developers supported them actively. Plus they had exclusive games too.
Modern Gaming Platforms
Gaming systems of today offer an improved gaming experience with a variety of features. Examples include the PlayStation 5, Xbox Series X, Nintendo Switch and PC-based platforms such as Steam. Featuring enhanced graphics capabilities plus options for motion sensing remote controllers.
The creation of video games by independent third party developers is also greatly contributing to these consoles' success, providing gamers with exciting choices in their entertainment selection.
These game creators have made available lots of interesting titles which cater to everyone's needs while ensuring that each system enjoys its share of popularity due to these unique offerings from different genres across all levels ranging from beginners up until professional players!
Types and Genres of Video Games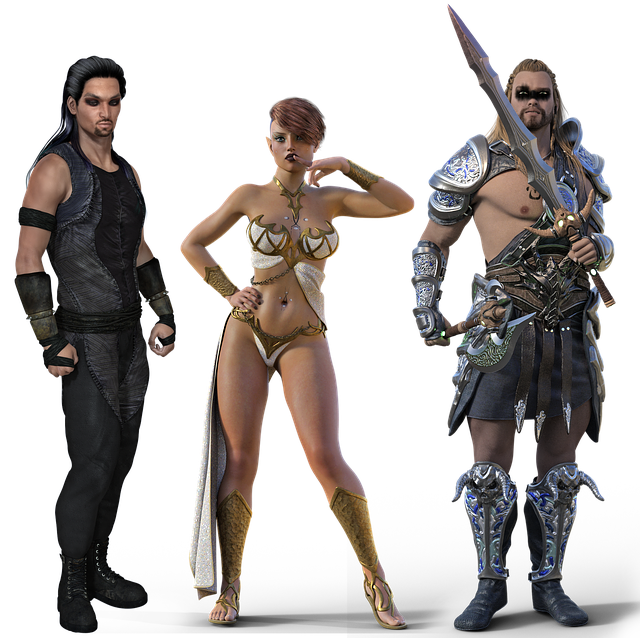 Video games come in an array of forms and genres, such as puzzles, strategy-based titles, simulators and sports. Categorized according to their form of gameplay interaction. Some game types incorporate aspects from multiple categories.
The esports sector has achieved universal prominence with professional gamers involved in video gaming contests around the world competing for money awards.
In these tournaments players often have to contend against each other playing various kinds of video games ranging from action-adventure type ones which are a combination derived from different varieties within this genre or theme.
Esports Phenomenon
Esports is a significant part of the gaming industry, and to be competitive at its highest level requires hours of dedication. Professional players must practice on a variety of game genres such as first-person shooter games, fighting games, card titles, real-time strategy ones and multiplayer online battle arena options in order to excel. With so many different eSports tournaments available now too, gamers are spoilt for choice!
Educational and Cognitive Benefits of Video Games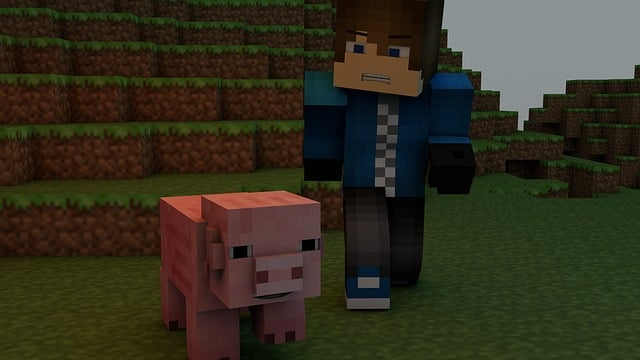 Video games have been found to be advantageous for cognitive and educational development, with numerous studies providing evidence that they can improve problem-solving skills as well increase understanding. Many theories involving learning principles in video gaming are being proposed to Revolutionize the education system of America.
Game players who frequently experience game play often present higher hand-eye coordination and visuo-motor abilities when compared against nonplayers. This is indicative of playing specific action video games having positive effects on these skill sets too
Video Games in Popular Culture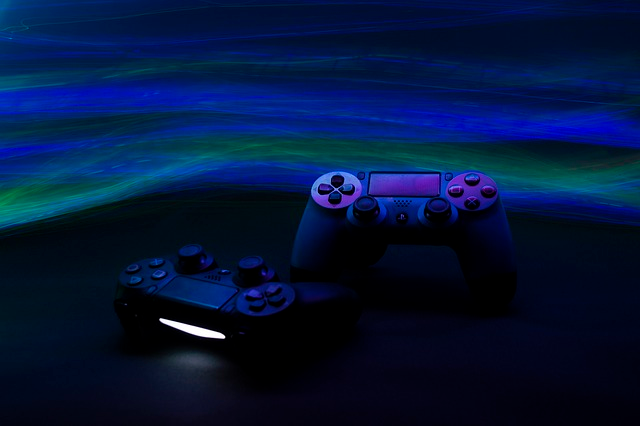 Playing video games, including role playing ones, has become a vital piece of modern culture as they are widely available and provide highly captivating experiences. This means that many people consider them to be an important part of their life.
The conversation about whether video games can be thought of as art is still ongoing. Some claim it should qualify because the stories and emotions created by these titles make it so while others point out that its main purpose remains entertainment rather than something more artistic.
Controversies Surrounding Video Games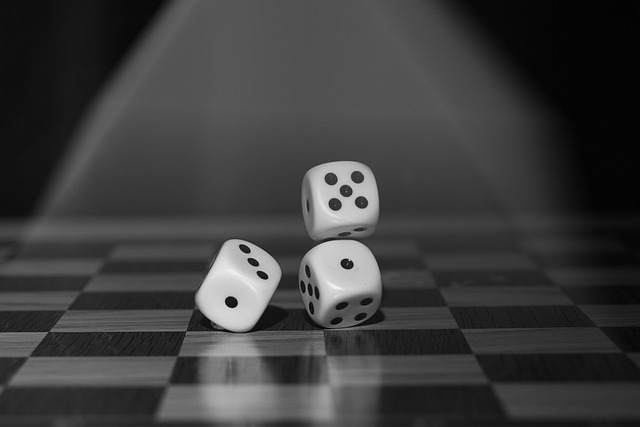 Video games have become a source of controversy due to certain concerns. These include violence, addiction and potential gambling tendencies that may be fostered by playing such titles. In order to address these worries, game content ratings were developed in order to help consumers determine which type of entertainment is suitable for them or their children. This has been done with the intention of ensuring people select appropriate video games according to age-appropriate criteria established through ratings systems worldwide
Preservation and Collecting
The recognition of video games as an integral part of our cultural heritage has been met with rising interest in preserving and collecting them. The prices being paid for collector's items reflect this trend, while museums such as the Smithsonian Institution are striving to document gaming history by exhibiting iconic titles like Pac-Man, Dragon's Lair and Pong within their permanent collections. In other words, individuals value these pastimes more than ever before. They can now take pride that a portion of our culture is alive through both physical artifacts or digital copies we keep on hard drives across continents.
Summary
The history of video games has seen tremendous change, growth and success from its early days as basic computer programs to the wide variety of genres available today. This blog post revealed that much creativity, competition and innovation led to these advancements in gaming technology. While also offering exciting entertainment options for players it's had a positive effect on education, cognitive development and even popular culture itself. With no signs slowing down anytime soon we can confidently say this form of leisure will continue fascinating gamers around the world for generations ahead!
Frequently Asked Questions
What is the #1 game right now?
Currently, PUBG stands out as the leader in popular games and is widely played by an impressive 100 million people worldwide - enjoying its well-known Battle Royale mode.
What is the best-selling game of all time?
The globally popular game of Tetris has sold an impressive 520 million copies, making it the highest-selling game in history according to data from its parent company.
What will be 2023 game of the year?
For 2023's Game of the Year, The Legend of Zelda: Tears of the Kingdom appears to be a leading contender. Baldur's Gate 3, Street Fighter 6 and Final Fantasy 16 could all potentially earn this esteemed distinction.
What is video games in simple terms?
Video games are electronic-based activities displayed on a video screen and used for entertainment, unwinding, contests or computer educational purposes. People interact with these playings through an input tool like a controller, keyboard or joystick. These gaming experiences can also be used to relax, compete against others, practice using technology by way of computers.
What was the first consumer video game?
Computer Space, the first consumer video game of its kind to ever be released onto the market, debuted in 1970s. This groundbreaking game changed gaming forever and provided